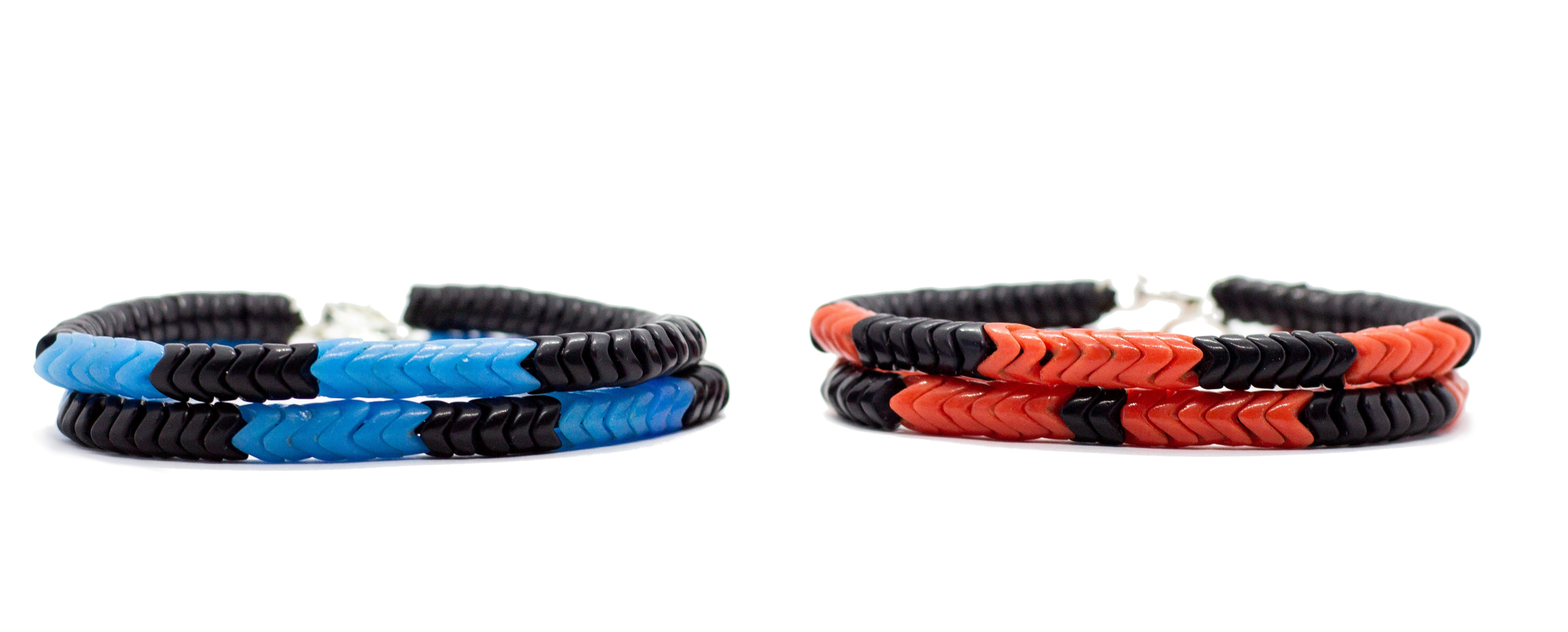 EMBED A SECRET CODE IN YOUR ACCENT BRACELET

Snake symbolism embodies the power to transform and grow - create an Accent bracelet with a unique energy all its own by punctuating one of our Accent snake bead bracelets with numbers that have deep meaning for you or a loved one.
All eyes will be drawn to the unique style of a personalised Accent bracelet and only you decide whether to reveal the hidden meaning. A great way to express your inner self and share your story to connect with others.
You can see from the picture below, examples of personalised Accent bracelet. The black Accent with the coral and the blue highlights below are examples of embedding numerology numbers that have deeper personal meaning for the wearer.
Step1: Choose your Accent bracelet in the base colour you desire from the section bellow, and chose your size, clasp and code color and just click Add to Basket;

Step2: During checkout add a note to tell us the 3 numbers you would like us to insert (a maximum of the number 11 in each case). For example: 8, 3, 4.

Step3: We will make your order, snap a picture and email it to you just to be sure you love it.
Placement will be roughly in line with the graphic design examples below.